Frame-Free Vision Correction
Correcting your vision does not have to mean wearing glasses all of the time. Many people with refractive errors wear contact lenses to comfortably and effectively enhance their eyesight.
There are many reasons you might want contact lenses. Runners often prefer lenses so that frames don't slip down their nose while they sweat. Athletes wear contacts so that glasses don't break during sporting events. Other people just like the freedom to switch up their look and go frame-free.
Whatever your reasons for wanting an alternative to glasses, we can help. Come and see us to get started with a consultation and exam for contact lenses.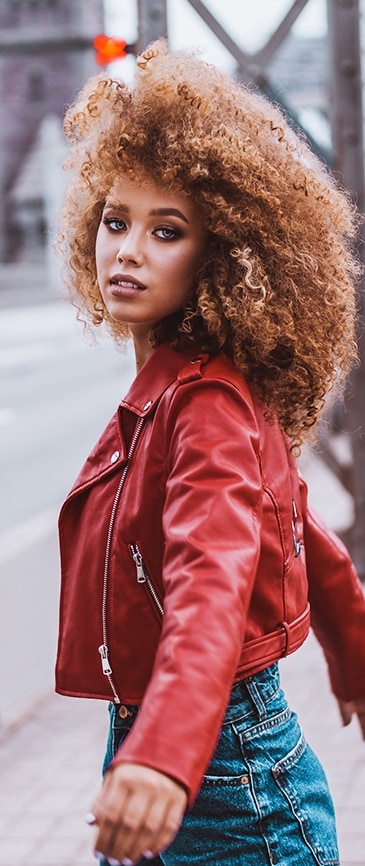 Keep Your Eyes Healthy While Wearing Contacts
Contact lenses are a medical device. They are effective and comfortable for most patients, but as with any medical treatment, they are not risk-free. Understanding your optometrist's advice, and ensuring your lenses are fit specifically for your eyes, will help mitigate any risks you might encounter.
The first step to trying out contact lenses is to come for a comprehensive eye exam. Before we prescribe anything, we need to understand the health of your eyes and what type of vision correction is needed.
A contact lens fitting is just like a regular eye exam, but with additional extra steps. We take several measurements, using multiple pieces of technology.
Contact lenses sit on the cornea. Since they are so close to your eye, hygiene protocol is imperative. Never touch your lenses—or your eyes—without washing your hands first. You will be given complete instructions for insertion, removal, and care of your contact lenses.
We may recommend a particular type of lens depending on your ocular health and vision condition. We may also recommend an appropriate length of time to wear your contact lenses. To discover what type of lenses are right for you, book a contact lens consultation today.
An Exciting Pilot Project
Advance Eye Care is one of 15 practices, and the only one in Saskatchewan or Manitoba, selected as a test site for a new myopia control lens. Essilor Stellest lenses may have the highest effectiveness of any spectacle lens on the market for controlling myopia in children, slowing down progression by 67% on average.
Visit our myopia control page to learn more about the pilot project, and our other methods for myopia control.
Contact Lenses for Every Eye
Some of our patients have been told they have "hard-to-fit" eyes. Conditions like keratoconus, or even dry eye, have precluded people from wearing lenses in the past.
Our optometrists have a special interest in fitting contact lenses for all types of eyes and vision conditions. We offer a unique variety of lenses designed for a range of needs.
Soft Contacts
Soft contacts are what you probably think about when you hear "contact lenses." They are affordable, comfortable, and generally well-tolerated. These lenses are made from material that lets oxygen pass through and helps to keep the eye healthy.
Soft contacts come in daily wear varieties, with different replacement schedules including weekly, bi-weekly, and monthly. Daily disposable varieties are available too, as are extended wear lenses suitable for overnight use.
Rigid Gas Permeable
If you prefer a contact lens that is more sturdy and similar to a traditional hard contact lens, rigid gas-permeable (RGP) lenses might be the right choice for you.
RGP lenses provide clear, crisp vision because they keep their shape when you blink. They are lightweight and allow oxygen to pass through and get to your eyes, helping to maintain your ocular health.
Toric
Toric contact lenses correct vision on both the horizontal axis and vertical axis of your eye. Toric lenses can have different powers in different parts of the lens, which means they must sit perfectly on your eye to enable clear vision.
They have unique design features that help them to do this and come in many different varieties, including soft or rigid gas-permeable, daily, or extended wear.
Multifocal
Multifocal contact lenses can help people who need vision correction at multiple distances. Multifocal and bifocal styles are available. Our premium multifocal lens option is the Varilux Xclusive, a high-satisfaction option for people with presbyopia.
Hybrid Lenses
Hybrid lenses combine the clear vision of a rigid gas-permeable lens with the comfort of a soft contact lens. They are available in regular or multifocal varieties.
Scleral Lenses
Scleral lenses are rigid gas-permeable lenses that vault over the cornea and rest on the whites of the eyes (the sclera), rather than sitting on the cornea as contact lenses normally do.
They provide contact lens options for people with keratoconus, a condition that causes cone-shaped corneas.
People who have had laser vision correction or who have dry eyes may also benefit from scleral lenses. Scleral lenses have a larger surface area than regular contact lenses, creating a hydrating fluid reservoir that keeps dry eyes moist.
Book a Contact Lens Appointment Today
No matter where you are in the contact lens process, a comprehensive eye exam is needed. Regular contact lens wearers should have annual eye exams to ensure your eyes are tolerating the lenses well.
If you already have an up-to-date prescription and you have had a recent exam, you can order contacts online using our handy ordering system.
OUR LOCATION
AECC Regina
3617B Pasqua Street

Regina

,

SK

S4S 6W8
Hours of Operation
Monday

:

8:00 AM

–

5:00 PM

Tuesday

:

8:00 AM

–

5:00 PM

Wednesday

:

8:00 AM

–

5:00 PM

Thursday

:

8:00 AM

–

8:00 PM

Friday

:

8:00 AM

–

5:00 PM

Saturday

:

8:00 AM

–

1:00 PM

Sunday

:

Closed
*in July and August we are closed on Saturdays and open 8:00 AM – 5:00 PM on Thursdays
Our Brands